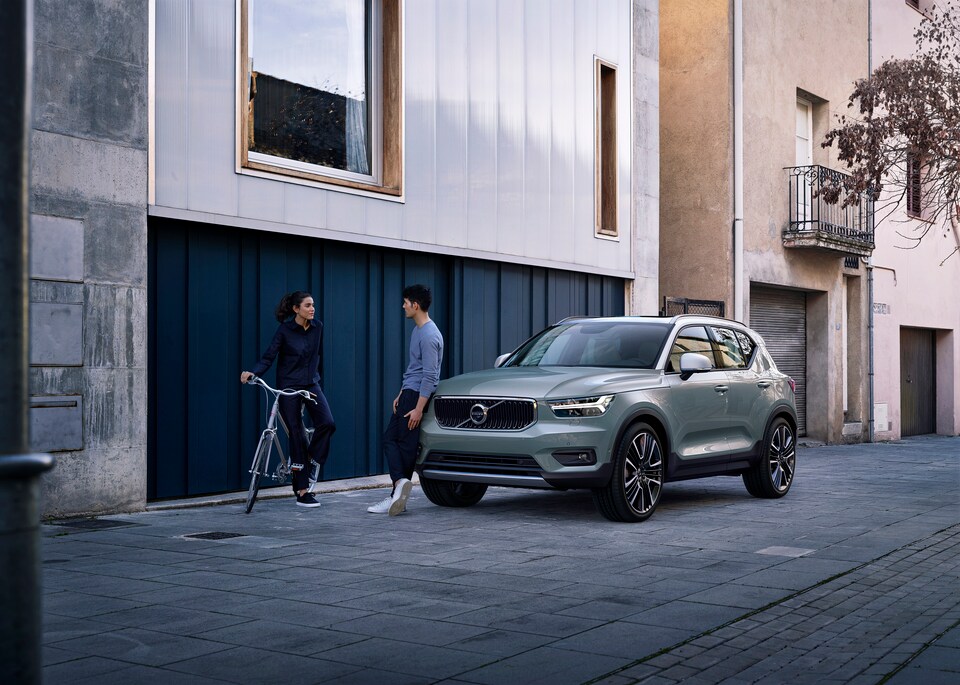 ​The new Volvo XC40 is well on its way, set to arrive in March of 2018. This pintsize crossover was recently revealed and we'll be quivering with anticipation until we can share it with you, but for now, we'll just have to settle for the details we have until its upcoming arrival in the near future.
What is the Volvo XC40?
The XC40 is the Volvo Cars brand's smallest SUV. Inspired by art and architecture, it's a stylish, agile crossover that excels on city streets.
How does the XC40 manage cargo?
The XC40 may be small, but it's smart. This SUV is designed to make excellent use of the space it has. With plenty of storage bins to hold personal items and even a foldout hook for small bags, you'll find no trouble keeping your things organized. Features like the power liftgate, removable load floor, and easy-to-fold rear seats make it easy to make room for cargo.
Is the XC40 safe?
The XC40 boasts the same legendary attention to safety that the Volvo Cars brand is known for. The new XC40 also offers advanced features such as City Safety and Run-off Road Mitigation to help you avoid collisions and stay on your intended path.
When can I get the new Volvo XC40?
You can find the XC40 here at Riley Volvo Cars Stamford when it arrives in March. You can also take advantage of the subscription service. This allows you to build the Volvo XC40 you want and have it delivered to our dealership! Other subscription features include Factory Scheduled Maintenance, 24/7 Volvo Concierge, and more.
Find out more about the upcoming Volvo XC40 and other new Volvo models at our dealership in Stamford serving Greenwich, Darien, Norwalk, and New Canaan, CT!